Crochet is far from a new process. Some of the earliest patterns date back to the 1800s. Both crochet and knitting have enjoyed a huge renaissance in the past few years bringing new ideas and a wonderful array of yarns to work with.
Gone are goofy, under-stuffed, toys. Amigurumi and other modern techniques led to the creation of new, clever and whimsical creatures. Granny squares and doilies never looked so good and crochet clothing has gone from old-fashioned cardigans to high fashion and even the runways of the finest fashion houses.
I've been crocheting since my grandmother taught her some 30 years ago and will contribute heavily to the free crochet patterns and projects listed here as crochet is her favorite craft.
Please take a look around and try some of the great vintage and modern free crochet patterns listed here. And as always we look forward to seeing what you do with these patterns and would love to be able to share your favorite patterns as well.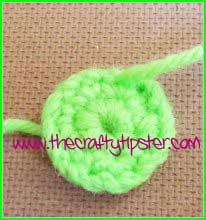 A simple technique to add a nice finished edge on your crochet pieces.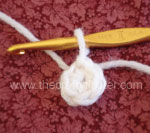 Making a perfect crochet circle is easy if you know this sneaky technique known as the magic circle.