Just in time for Christmas, I found this vintage Christmas embroidery alphabet pattern. Originally designed for cross stitch, they could easily be adapted for most of the embroidery forms.
The set features red and green letters adorned with holly leaves and berries. Unfortunately, the original designer of this vintage Christmas embroidery pattern left out the letters J and Y.
The letters I and J were once used interchangeably. Even though that practice is said to have ended in the 1500s, many vintage alphabet sets failed to include both letters. In the case of these Christmas embroidery patterns, it would appear that they did not include the letter J – the one most common left out of these sets. However, I think the included I embroidery design would work better as a J.
To create an I, I would suggest taking one of the up and down sections of the letter N or M and adding some flourishes based on how the other holiday letters were designed.
I have no idea why the designer also left out a Y since so that precludes wishing someone Merry Christmas with this set. To create a Y design, my suggestion would be to use the top half of the X and maybe part of the N or design my own stem and bottom.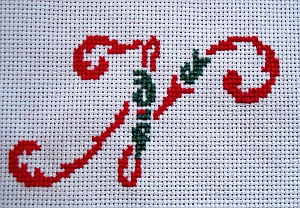 Speaking of the letter N, just check out how pretty this Christmas cross stitch pattern turns out. Mom stitched up this letter to show just how lovely this pattern looks when stitched. (She was going to stitch me NOEL, but that's another story. lol)
(If you want to share what you come up with, please drop me a note and I'll update this post and link back to your site.)
The book in which this vintage Christmas embroidery pattern appeared listed all of the letters in rows of two with four letters across. In order to not have to shrink them to fit in my page design, I split them up into their individual letters. If you were to embroider them, be sure to put the swirling tails under the surrounding letters or even overlap flourishes to create a more flowing and less blocky appearance.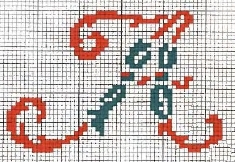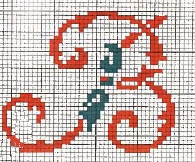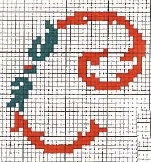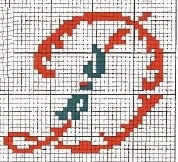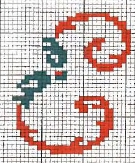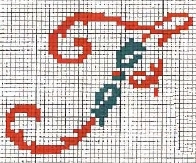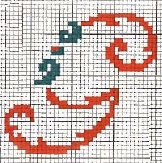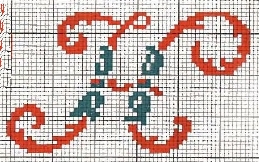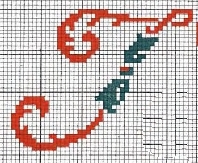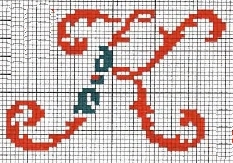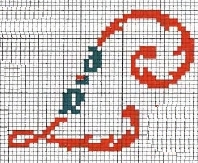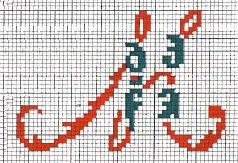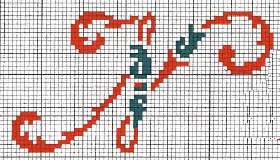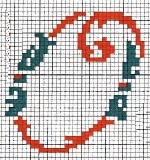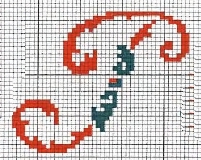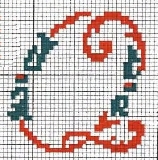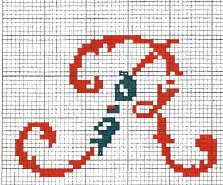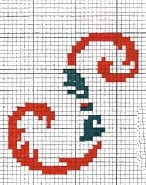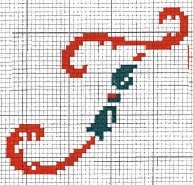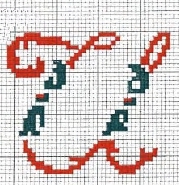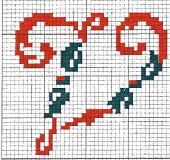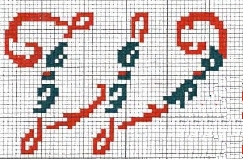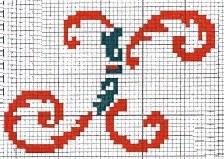 If you are looking for other vintage letter sets, be sure to check out our sister site Reusable Art where we have a collection of Public Domain Letter sets and individual Fancy Letters.