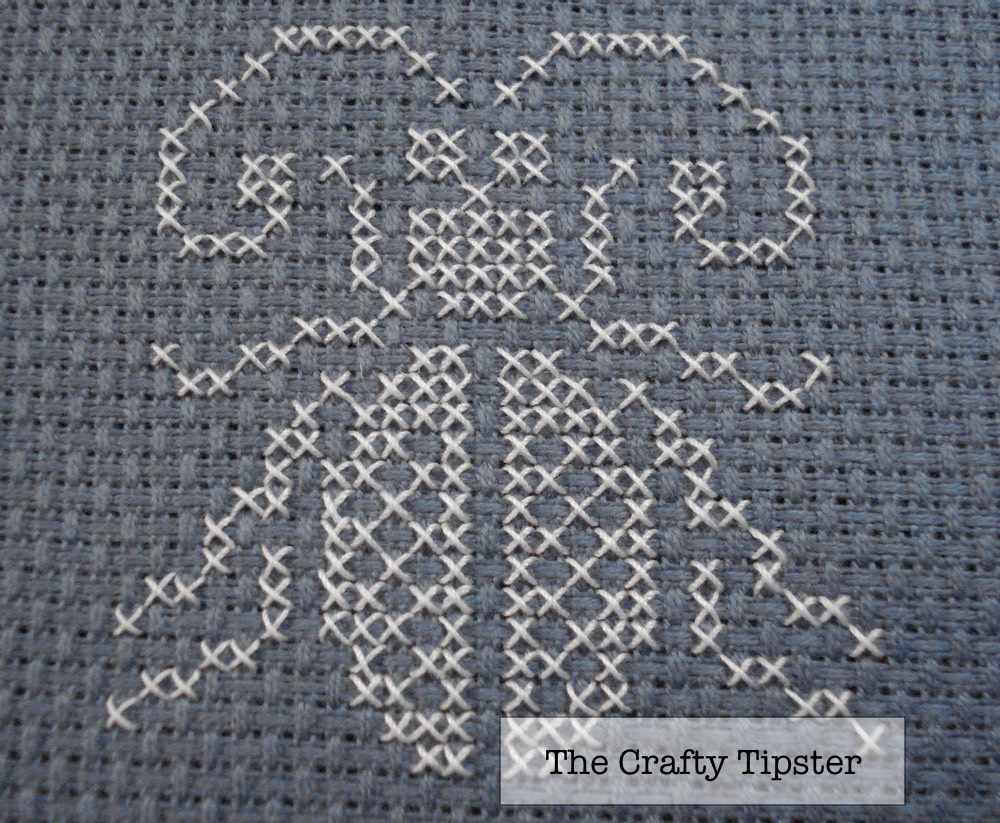 If you are looking for something different, this cross stitch bug pattern might just be the ticket. It's so much fun to find a 100 year old single color cross stitch design and after stitching it up hear, "Oh wow, it's a bug. I love it!" from another member of the household.
Compliments are always great but when an embroidery pattern that stitches up fairly quickly is getting raves, you know you have a winner on your hands.
If you look at this cross stitch bug pattern closely, you should notice that each side of the bug is identical. That made the counting part of this counted cross stitch pattern super easy.
I stitched him with a bit of white tatting thread on a blue 14 count Aida cloth. The finished size is just under 2 inches square. I suspect if he were stitched on a more tightly woven fabric that he would become even more special. I could see him done up in petit point and used as a pendant.
If you do give use this cross stitch bug design, I would love to see your work and share it with others.