It would appear that I owe Mom a big fat apology.
We had our Great Elephant Challenge back in 2014 – phew how time flies. Both of us took the same drawing and turned it into little stuffed elephants from our own elephant patterns. I showed you my results. I shared my felt elephant pattern. But, uhm, due to picture taking problems, never shared Mom's lovely elephant. I thought I had posted it. She recently reminded me that I never did. Ack. Three demerits for me and 30 lashes with a wet noodle.
Anyway, without further ado, here's Mom's sweet elephant.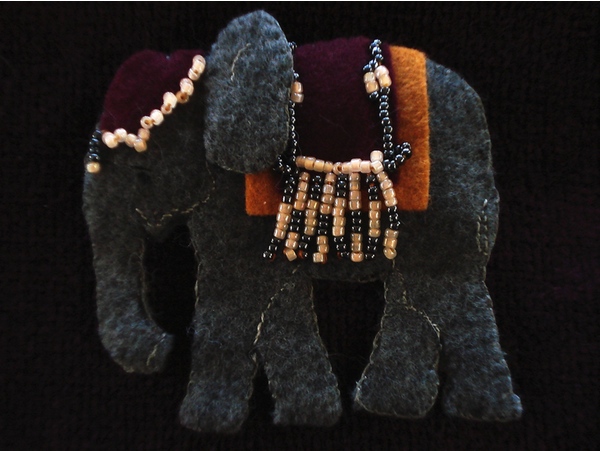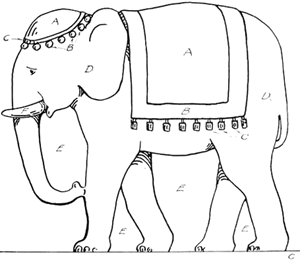 Mom stayed slightly more true to the original drawing with the ear size and shape. She also kept the legs more in their original positioning than I did. Her elephant is younger than the drawing as she didn't give him a tusk and she embroidered the tail and kept the silhouette of the original drawing.
So despite, my failure in sharing her elephant, she met the Great Elephant Challenge in full measure. I was the one who came up short by not posting her felt critter.
So my crafty friends, has anyone else taken up my challenge and created their own felt elephant? Do drop me a line. Mom and I both would love to see how you interpreted this vintage elephant drawing and turned it into a bit of felty goodness.