There's a wonderful fiber shop where I live called The Wool Room. The owner, Mary Jo, has created a wonderful and welcoming place where she hosts a weekly knitting group every Tuesday afternoon. It's a great group where everyone's welcome – even crocheters like me. (By the way, there's another beginner crochet class I'm offering there on April 13th.)
The group often shares patterns, tips and even materials from periodic stash purges – anything left over usually goes to our local Hospice store. Last week, I was given a delightful gift by one of the members for my little bears – a pair of the cutest little hat pins. They even have little pom-poms on top!
Who is the oh so cool lady who gave me such a cute pair of hats? Her name is Carol Hughes aka Mrs. Hughes, the comedienne. She's a hoot and if you've not had the pleasure of seeing her perform, you should really check out her website and YouTube channel.
Firstly, thank you Carol for such a thoughtful gift! Secondly, I thought I would share the oh so darn cute little hats. But, of course, I can't just show you the hats – we had to find some models for them.
Mom of course, immediately snatched them and went all over the house looking for the first things she could find to 'hat up.' Here's what she came up with…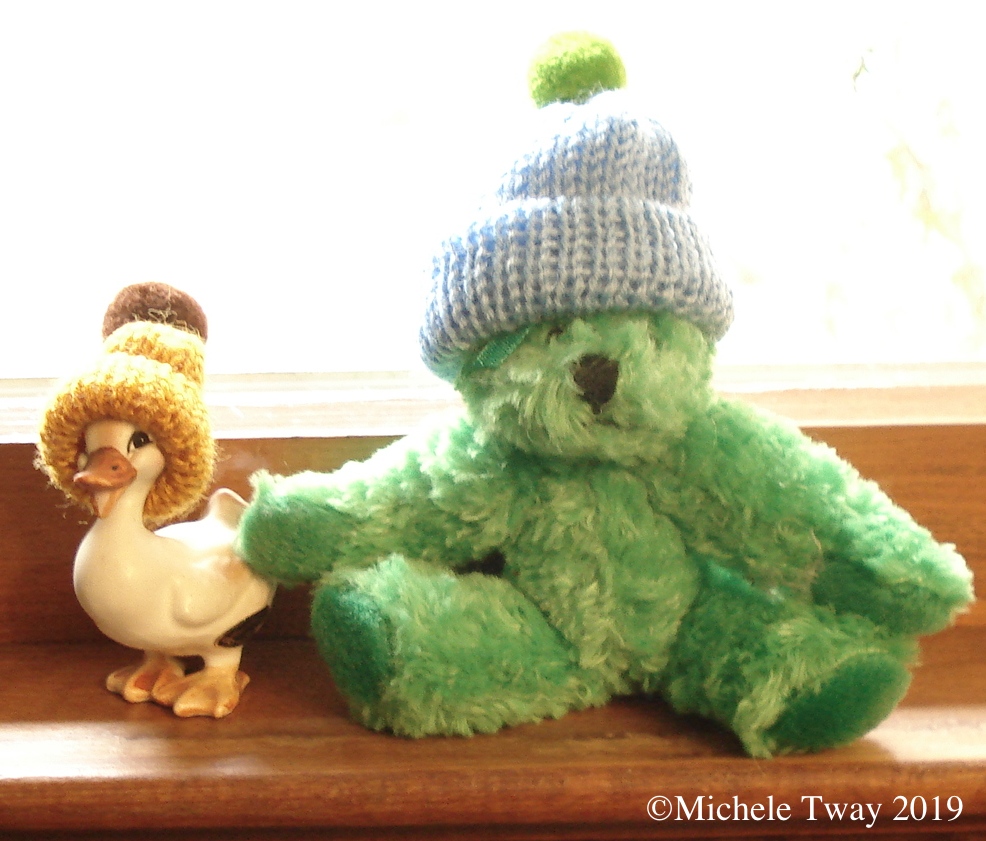 It took a little longer, but, I found two things that I've made to use the hats with… the plush white teddy I made Mom for Christmas and a needle felted racoon I must have made for her 10 or more years ago (complete with it's own bouquet of crocheted flowers),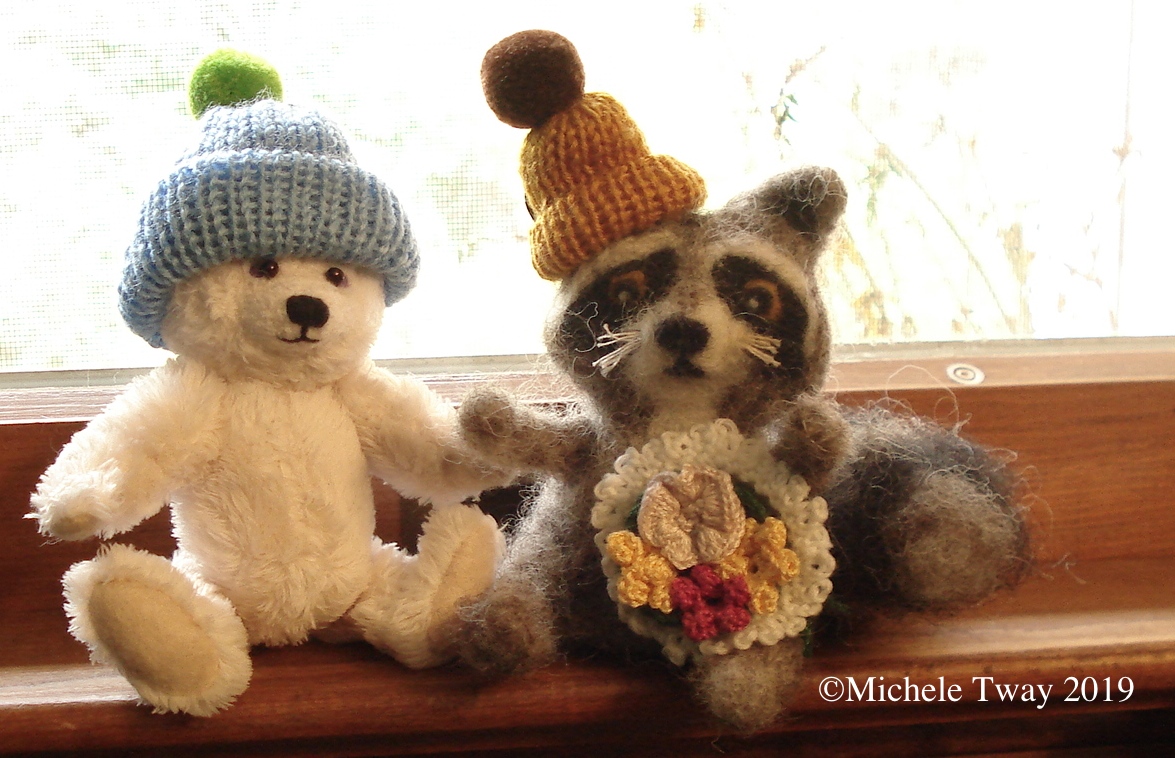 If you've never been to a knitting or "Stitch 'n Bitch" type of group before. You really should see if there's any in your area. I look forward to every Tuesday and seeing all of the wonderful things everyone's making. It's brought people together who might not ever have met but who all love the fiber arts.